Advertising Your Event in Birmingham
One of the most important things to get right to make your event a success is advertising!
Add your event to our ticket sales page for some free publicity.
Who is Your Audience?
Firstly you need to establish your target audience for example if you are putting on a live music event, you'd be looking to attract students and young professionals.
If you are holding a kids' activities club you'd be wanting to capture the attention of mums and families.
Once you've worked out who your specific audience is, you can put together a targeted marketing campaign to ensure the right people are seeing your advertisements.
The Best Advertising Techniques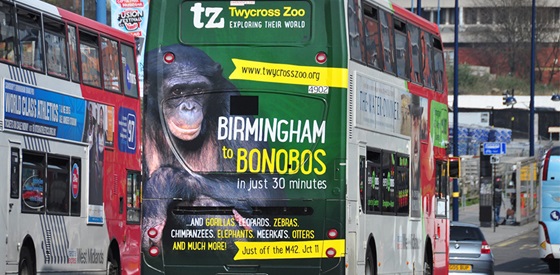 Traditionally you would buy advertising space in a local newspaper or magazine with a large distribution. While this is still effective, there are many more options to consider.
Birmingham has a well developed shopping district plus a large and extensive transport network.
With a population of over 1 million people, placing your advertising in the right outside locations will mean hundreds of thousands of people will see it daily.
Exterion Media are a company specialising in outdoor advertising in Birmingham, using research and experience to tailor your advertising strategy for maximum effect.
Some examples of Advertising on Transport in Birmingham:
   Bus – National Express West Midlands
   Train – London Midland
   Tram – The Midland Metro
Hosting the very best event
It's great to have some event promotion on hand, but what about when the event actually takes place? View our checklist to see what you need to ensure your event runs as smooth as possible.
Straightforward social integration and an easy to use interface can take the stress out of ticketing. Making this process difficult will deter people from coming to the event.
Event staff is a crucial part for all events, however some event planners don't realise it. Hiring event staff has huge benefits, including enhancing the experience that your guests will have and raising brand awareness for a cost-effective price.
Click here for all the latest ticket sales of the top shows.